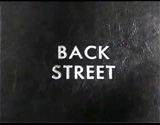 Back Street (1932)
In director John Stahl's romantic, pre-Code 'weepie' melodrama of an ill-fated romance, extra-marital and sacrificial love, based upon Fannie Hurst's best-selling (and scandalous) 1931 novel (and remade in 1941 with Charles Boyer and Margaret Sullavan, and in 1961 with Susan Hayward and John Gavin):
the long-lasting relationship and steadfast love and devotion between 'mistress' Ray Schmidt (Irene Dunne) and her 'taken' man Walter Saxel (John Boles), a successful financier-banker, that lasted for their entire lifetimes
the early scenes depicted Ray's character as wild, flirtatious, free, independent and carefree (a "good-time girl" with multiple suitors); but after her initial romantic hook-up with Walter in turn of the century Cincinnati and subsequent separation (and a missed chance to meet his mother), they accidentally remet again five years later in New York when she surrendered to love, gave up her career and financial independence, and became the married man's permanent 'back street mistress' or make-believe wife - she was an alienated heroine outcast and kept tucked away joylessly in a cheap and tiny apartment while he was married to wife Corinne (Doris Lloyd) with two children
the pleasant visits when Walter enjoyed chocolate and gingerbread in Ray's apartment, although she mostly experienced shame, loneliness, anguish and the negation of her potential motherhood
the closing death sequence in Paris after Walter had suffered a stroke, and his last thoughts turned to Ray - he could only say her name during his requested final phone call with her before he died; she replied to him: "Walter... yes, I'm here! I'm listening...I can't hear you, dear. What are you trying to say to me?"; she intently listened (the phone receiver was set down) as Walter's son Richard "Dick (William Bakewell) reacted to the death: ("Dad, Dad! Nurse! Doctor!") and she heard the doctor's somber pronouncement: ("He's passed on"); Ray screamed out Walter's name in shock and begged: "Don't leave me!" and then collapsed to the floor
Ray's Phone Conversation with Walter as He Died of a Stroke
following Walter's death, the tearful Ray sat in mourning in her shabby Parisian apartment, next to Walter's portrait; Walter's son visited Ray, and was now very sympathetic to Ray's feelings of true love and her dire plight; he explained: "His last thoughts were of you, Mrs. Schmidt"; he was astonished to learn that she had been sustained or provided for by only $200/month ("You mean everything? Good heavens!"); because she was not in Walter's will, he promised to continue to provide for her well-being
the film's powerful visualization of a direct connection between Walter (represented by a head-shot of his portrait next to her) and Ray when she spoke to him about how nice Richard had been to her, and their missed opportunities together: "Your son is going to take care of me. He was so nice. He might have been my son, our son. I wonder, Walter, what would have happened if I'd met your mother that day in the park"; desperate to be with Walter, she retreated into fantasy and replayed in her mind that she had actually met his mother (Maude Turner Gordon) at a local band concert in the park, who greeted her warmly: "So you are Ray Schmidt. You are nice. My dear, you are all he said you were. And I hope you both will be very happy"
in the film's final moments, Ray was able to transcend time and any other barriers (social and physical) that stood between them -- she murmured: "I'm coming, Walter, I'm coming" and succumbed (by slowly bowing her head onto the table holding Walter's portrait)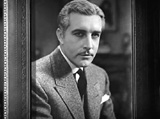 Ray in Mourning After Walter's Death (Next to Framed Portrait)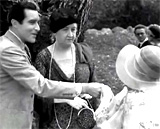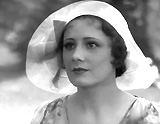 Fantasy Replay of Meeting Walter's Mother



Ray's Death: "I'm coming Walter, I'm coming"