Beverly Hills Cop (1984)
d. Martin Brest, 105 minutes

Film Plot Summary

The fish-out-of-water comedy opened in the auto-making, industrial city of Detroit, Michigan. The credits played to the tune of "The Heat is On" (by Glenn Frey), as views of the run-down city and its occupants were displayed. Fast-talking, smart-mouthed Axel Foley (Eddie Murphy) was negotiating his payment of $5,000 on a score involving the smuggling of a truck-load shipment of cigarettes (from a Dearborn hijacking). Uniformed police officers drove up and began questioning him, and soon a chase of the criminals commenced, to the tune of the "Neutron Dance" (by the Pointer Sisters). After the getaway truck plowed into numerous vehicles, the trailer separated as the driver fled and the others got away, but Axel was 'arrested' amidst a pile of cigarette boxes. Then, the cops suddenly recognized Foley.

He was revealed as an undercover Detroit police detective, working for Inspector Douglas Todd (Gil Hill) in the Police Department. It was his "worst f--kup ever," according to co-worker Detective Jeffrey Friedman (Paul Reiser). Angered, Todd accused Foley of working undercover without authorization, acting like a "cowboy cop." Foley admitted his "blatant disregard for proper procedure." Foley was threatened with losing his position: "One more time and you're out on the street."

When he arrived home that evening, his apartment door was ajar -- his old "hoodlum friend" and ex-crime partner "Mikey" Tandino (James Russo) had broken in and was helping himself to food in the kitchen. He had been released from prison six months earlier and had found work in Beverly Hills, California as a security guard, through contact with a mutual childhood friend named Jenny Summers (Lisa Eilbacher) - she was manager of a Beverly Hills art gallery. He showed Axel some stolen German bearer bonds before they left to play pool, have a few drinks, and talk about their criminal past. Two thugs attacked them (and knocked Axel unconscious) when they returned drunk to Axel's place. They demanded the bearer bonds that Mikey had stolen, and then one of the henchmen (revealed later to be Zack (Jonathan Banks)) murdered him with two gunshots to the head.

The homicide case was assigned to another desk officer, and Foley was ordered by Inspector Todd to stay out of it, because of his personal ties, although he was determined to learn more about the case and track down Mikey's killers.

He proposed taking his vacation time, in California, and in the next scene was driving around ritzy Beverly Hills taking in the sights in his dilapidated "crappy blue Chevy Nova," to the tune of "Stir It Up" (by Patti LaBelle). He created a scene at the front desk when checking into an overbooked luxury Beverly Palm Hotel, posing as a Rolling Stone magazine reporter there to interview Michael Jackson. He was offered a suite at the single-room rate ($235/night) after playing the race card. He immediately visited the Hollis Benton Art Gallery on Wilshire Blvd., where he was greeted by pretentious art-gallery receptionist Serge (Bronson Pinchot), and then asked to see his old acquaintance Jenny Summers. She was shocked by the news that Mikey was dead. She had helped him to get a job at the gallery's warehouse by asking a favor of the gallery owner Victor Maitland (Steven Berkoff), an international-British-born art dealer.

Foley burst into the art dealer office of Maitland, posing as a flower delivery man, to ask questions about Michael Tandino - his murdered best friend. But after he was abruptly told that this was an issue for Detroit authorities, he was forcibly escorted out of the office and tossed through the building's front window onto the sidewalk. He was immediately arrested by two Beverly Hills police officers for possession of a concealed weapon and for disturbing the peace, and jailed temporarily at police headquarters before being reprimanded by uptight Det. Sgt. John Taggart (John Ashton) for not revealing himself as a police officer when he was arrested. Foley's story was not believed and he was called "a foul-mouthed jerk from out of town." Lieut. Andrew Bogomil (Ronny Cox) told Foley that they "go strictly by the book" - and wondered why he went to Maitland's office, while he was on vacation, with a concealed weapon. Bogomil told Foley he had spoken with his boss back in Detroit, and that Foley might not be very welcome back there. Inspector Todd advised that if Foley was investigating the Tandino murder, he needn't come back to Detroit, and may be brought up on charges - and fired.

Jen reluctantly bailed out Foley from jail, reminding him that he had barged into Maitland's office without an appointment, and with a gun. Foley still suspected that Maitland's ten-year operation as a top art dealer was a cover-up for something else - linked to the German bearer bonds and Mikey's murder. Taggart and his assistant Det. "Billy" Rosewood (Judge Reinhold), two very dim detectives assigned to shadow Foley, trailed him and Jen to his hotel. Foley was still intent on finding out who killed Mikey before leaving town. While distracting the two detectives by ordering them late supper room service, he placed bananas in their car's exhaust pipe, causing their car to stall, as Jen drove him to the art gallery's warehouse in her red Mercedes. While inside, they watched as a white van emptied a wooden crate of German bearer bonds. Afterwards, they trailed the van as it took the crate back to a bonded warehouse where foreign shipments were held until they cleared customs.

Posing as a security inspector and insisting on cooperation, Foley tricked the custom's supervisor to open the crate, and look up records of similar shipments. When he returned to his hotel by taxi later that night, he entered the stakeout car of Taggart and Rosewood, and told them: "All three of us are cops. We should be working together." He took the two of them to a striptease bar, where the embarrassed duo watched a topless stripper dance behind them, to the tune of "Nasty Girl" (by Vanity 6), and helped Foley foil an armed robbery attempt. Later, Foley told frustrated Lieut. Bogomil that the two "supercops" (without capes) deserved all the credit for stopping the robbery. When the real truth came out, Bogomil urged that Foley practice law enforcement in Detroit rather than in Beverly Hills, and the two detectives were removed from the case and replaced.

Foley trailed the shady art dealer Maitland in his black Mercedes from his gated BH mansion to the members-only Harrow Club for lunch. To gain entry, he posed as Ramon, Maitland's homosexual partner who had contracted "herpes simplex 10." After tossing Maitland's bodyguard Zack into the buffet table, he told the art dealer directly: "I know that you're into a lot of crooked s--t. I have a pretty good idea you had Mikey killed." Offended, Maitland threatened: "Crawl back to your little stone in Detroit before you get squashed." Two police officers arrested Foley again and took him to an increasingly-irritated Lieut. Bogomil ("Why are you bothering Victor Maitland?"). Foley explained how Maitland was a "hot-shot art dealer" who also dealt in crates filled with German bearer bonds - similar to the ones found on Mikey when he was killed. According to Foley, Maitland's "not an investor. He's a smuggler, okay, be it bonds or drugs or whatever. The crate that I saw didn't even pass through customs. Maitland is paying someone so his guys can get the shipments out of customs before they get inspected. When Maitland's guys get their hands on it, they take the drugs or the bonds out of the crates, and they send it back before customs even knows what's going on." Foley suspected that drugs were packed in coffee grounds, found at the warehouse.

Although Bogomil was willing to help Foley, but only legally, to obtain a search warrant, he was ordered by his superior officer, Chief of Police Hubbard (Stephen Elliott), to escort Foley to the city limits and threaten him to never return, or face two charges of disturbing the peace. Foley convinced Rosewood to help him blow the case wide open, since another shipment was expected that day. Jenny joined them from the art gallery to give Foley access to the warehouse. They found evidence of cocaine packets buried in coffee grounds in a crate that hadn't passed through customs yet. The two were apprehended by Maitland's henchmen - as Maitland appeared in person. From outside, Rosewood watched as Maitland drove off with Jenny as a kidnapped hostage, and then entered the warehouse to rescue Foley from the thugs. As they pursued Maitland in their car, Rosewood notified Taggart to send his men to check out the warehouse. Meanwhile, Taggart located the two of them breaking into Maitland's East Gate house entrance on Palm Canyon Road to rescue Jenny, and joined them. As the three of them approached the house within the complex, they were greeted with machine-gun fire.

Bogomil ordered backup units to approach the property to support his two 'under-cover' cops already there. After a cat-and mouse game, Foley killed Maitland's number two hitman Zack, the one who had killed his friend Mikey, but was shot in the right arm by Maitland himself. Multiple squad cars of officers led by Bogomil arrived, and they caught two of Maitland's security men trying to flee, and forced the two with machine guns to surrender. A standoff between Foley and Maitland ended when Bogomil provided backup support as he and Foley both killed Maitland with blazing gunfire.

The case ended when Bogomil explained to the Police Chief Hubbard, in a reconstructed story that he was planning to file, how Foley had been acting in a joint Beverly Hills-Detroit narcotics trafficking investigation with Officers Rosewood and Taggart, and Jenny had found cocaine (a total of 80 kilos worth) in the art gallery's warehouse. The Police Chief was incredulous: "You expect me to believe that report?" Taggart backed up his Lieutenant's account, and they were all congratulated. Foley asked Bogomil for a favor - to call his boss back in Detroit and "straighten things out."

After Foley was treated at the hospital for his arm wound, Taggart and Rosewood met Foley as he checked out of his hotel suite, and offered to have the Beverly Hills Police Department pay his bill - after he added two $95 Beverly Palm robes to the tab - and they were presented as gifts to the cops. The two officers then planned to join him for one beer before he left the city limits, as he promised them: "I know the perfect place. You guys will love it. Trust me."

Film Notables (Awards, Facts, etc.)

With one Academy Award Oscar nomination (with no win): Best Writing, Screenplay Written Directly for the Screen.

With a production budget of $14 million, and box-office gross receipts of $234.7 million (domestic) and $316 million (worldwide).

Unknown Brooklyn comic, initially on TV's Saturday Night Live, found his greatest stardom with this series, after appearing in two earlier movies: 48 HRS. (1982) and then Trading Places (1983). Murphy became one of the first black movie stars to be widely accepted by white America.

The film was the biggest box-office hit of the year (at $234.8 million), barely edging out Ghostbusters (1984) at $229.2 million (domestic). However, after Ghostbusters' re-release in 1985, it became the # 1 highest-grossing box-office (domestic) film of 1984 (with box-office success of $243.6 million (domestic) and $296.6 million (worldwide) on a budget of $30 million).

The fish-out-of-water comedy was Eddie Murphy's highest-grossing live-action movie.

The soundtrack (Harold Faltermeyer's synthesizer) won a Grammy Award for Best Album of Original Score Written for a Motion Picture. The very recognizable "Axel F" theme song played throughout the film.

Taglines: "The Heat Is On!", and "He's been chased, thrown through a window, and arrested. Eddie Murphy is a Detroit cop on vacation in Beverly Hills."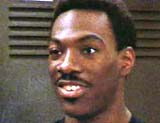 Detective Axel Foley
(Eddie Murphy)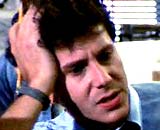 Det. Jeffrey Friedman
(Paul Reiser)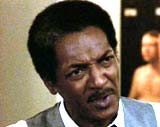 Inspector Douglas Todd
(Gil Hill)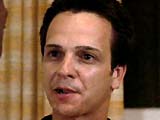 Michael "Mikey" Tandino
(James Russo)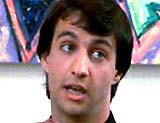 Serge
(Bronson Pinchot)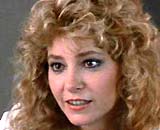 "Jenny" Summers
(Lisa Eilbacher)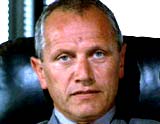 Victor Maitland
(Steven Berkoff)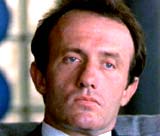 Zack
(Jonathan Banks)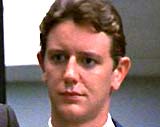 Det. "Billy" Rosewood
(Judge Reinhold)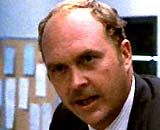 Det. Sgt. John Taggart
(John Ashton)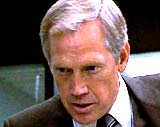 Lieut. Andrew Bogomil
(Ronny Cox)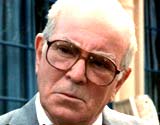 Police Chief Hubbard
(Stephen Elliott)