Historically-Based Swashbucklers of the 1950s:
Errol Flynn appeared in William Keighley's The Master of Ballantrae (1953) - based on Robert Louis Stevenson's novel, as a former Scottish clan leader who fled England after a failed rebellion and became a pirate ship commander in the Caribbean. And then an aging Flynn appeared in his final swashbuckler - The Warriors (1955) as British Prince Edward in a tale set at the end of the Hundred Years War between England and France.
After Errol Flynn, another swashbuckling hero was Stewart Granger, who starred as an avenging swordsman in director George Sidney's lavish Scaramouche (1952), a 50s swashbuckler set during the French Revolution that featured a six and a half minute sword fight between Mel Ferrer and the hero. Granger also appeared in a remake of The Prisoner of Zenda (1952). There have been only a few female swashbuckler heroines - one was portrayed by Jean Peters in Anne of the Indies (1951).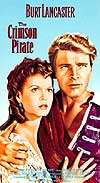 Early in their careers, Burt Lancaster, Gregory Peck and Kirk Douglas were major adventure heroes. Lancaster, a circus acrobat who was able to do his own stunts, starred as Dardo the Arrow (a 12th century Robin Hood-like outlaw) who battled an evil German count in the rousing, comic bookish tale The Flame and the Arrow (1950). A young Burt Lancaster also starred as an 18th century buccaneer captain in one of the best swashbucklers ever made - The Crimson Pirate (1952). Gregory Peck appeared in Captain Horatio Hornblower (1951) as the famous British sea captain (replacing Errol Flynn who was originally cast in the role) and naval hero of the Napoleonic wars.
And Kirk Douglas starred as a Viking with a deformed eye in the rousing action-adventure epic The Vikings (1958), and he also played the title role of Spartacus, the leader of a slave rebellion in Stanley Kubrick's swords-and-sand epic Spartacus (1960), with screenwriting credits for previously-blacklisted Dalton Trumbo.
Modern Day Swashbucklers - Pirate Films:
In the 80s and 90s, the pirate-themed film was unsuccessfully revived again and again. Here are just some examples of modern-day pirate adventure film that were usually box-office disasters and artistic flops:
Michael Ritchie's Island (1980) - a modern-day, bloody pirate tale with Michael Caine (as a reporter tracking modern day pirates who terrorized vacationers), based upon Peter Benchley's novel, with a score by Ennio Morricone
Ken Annakin's The Pirate Movie (1982) aka The Pirates of Penzance - a light-hearted, pop-rock musical romantic comedy and lampoon, featuring a teenaged love story with Christopher Atkins and Kristy McNichol
The Pirates of Penzance (1983) - an adaptation of Gilbert and Sullivan's comic operetta of the same name with two pop music singers (Linda Ronstadt and Rex Smith) in the lead roles along with Kevin Kline
Yellowbeard (1983), Mel Damski's unfunny UK spoof of pirate films, often noted as the final film for bug-eyed comedian Marty Feldman
Stewart Raffill's campy The Ice Pirates (1984), another parody/spoof of pirate themes with additional science fiction elements, starring Robert Urich and Anjelica Houston in a story of smugglers in a futuristic world where water was a precious commodity
Richard Donner's family-oriented (and financially-successful) big-budget The Goonies (1985) (executive-produced by Steven Spielberg), an adventure story with pirates and young stars as misfit kids (Sean Astin, Josh Brolin, Corey Feldman and Martha Plimpton) searching for hidden treasure in subterranean caverns bobby-trapped by a ghostly pirate (One-Eyed Willie)
Roman Polanski's Pirates (1986) - with Walter Matthau as Captain Red, the crusty head of a pirate ship
Steven Spielberg's Hook (1991) - with Robin Williams as an adult Peter Pan fighting Captain Hook (Dustin Hoffman)
Renny Harlin's Cutthroat Island (1995) featuring Geena Davis (Harlin's wife at the time) as a female swashbuckler was one of Hollywood's most spectacular flops
Muppet Treasure Island (1996) - with Kermit the Frog, Miss Piggy and actor Tim Curry (as Long John Silver) in a comic retelling of Robert Louis Stevenson's pirate novel
Disney's animated sci-fi adventure tale Treasure Planet (2002), a space-aged version of Stevenson's tale about a young boy and a mutinous pirate named Silver
There was one major exception to the multiple financial disasters - director Gore Verbinski's updated, thrilling and effective Pirates of the Caribbean: The Curse of the Black Pearl (2003), with Oscar-nominated Johnny Depp as tipsy, vilified scalawag Captain Jack Sparrow in a Disney-like tale (and based upon a famous Disney theme park ride). It had all the elements of classic pirate tales: a feisty damsel in distress (Keira Knightley), sea battles and sword duels, cursed pirates (Geoffrey Rush as Captain Barbossa), an heroic rescue, etc. The PG-13 rated film, with a Disney theme park-related title, was the first Walt Disney Pictures film (usually a family-friendly studio) ever to receive a MPAA rating over PG in the US. The film successfully grossed over $650M worldwide, leading to two sequels to form a trilogy: Pirates of the Caribbean: Dead Man's Chest (2006) and Pirates of the Caribbean: At World's End (2007).
Sea-Faring Adventure Films:
Water-related or sea-faring adventure films include Mutiny on the Bounty (1935) (mentioned above), Walt Disney's production of Jules Verne's adventure 20,000 Leagues Under the Sea (1954) - with James Mason as Captain Nemo of the 19th century submarine Nautilus and a spectacular battle with a giant squid, and John Huston's re-telling of Herman Melville's 1851 novel Moby Dick (1956) with Gregory Peck as Captain Ahab searching for the elusive great white whale on the Pequod.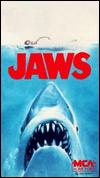 Much later, Steven Spielberg's blockbuster Jaws (1975) was based on Peter Benchley's book about a beach community terrorized by a great white shark. James Cameron's fantasy-adventure, close-encounter thriller The Abyss (1989) told about an underwater team of divers retrieving nuclear warheads. The film adaptation of Tom Clancy's novel The Hunt for Red October (1990) was about a threatening, high-tech Soviet nuclear submarine. And similarly, Crimson Tide (1995), starring Denzel Washington (as second in command Lt. Cmdr. Hunter) and Gene Hackman (as Capt. Ramsey), captured the tense confrontations during an hour-long countdown (similar to the real-time climax of High Noon (1952)) aboard the nuclear ballistic submarine USS Alabama after it received an interrupted transmission (similar to the plot of Fail-Safe (1964)).
Jungle Adventure Films:
Other than the classic Tarzan pictures, other jungle adventures included:
the greatest jungle adventure film of all time, the Beauty and the Beast classic King Kong (1933)
Mogambo (1953) set in the Kenyan jungle - a remake of Red Dust (1932) (set in Indo-China) that reprised Clark Gable's role over two decades later - now modernized as an African game hunter with co-stars Ava Gardner (a jaded American showgirl) and Grace Kelly (a sophisticated, married, proper British lady) caught in a love triangle
director Howard Hawks' Hatari! (1962) with John Wayne at the head of a group of E. African big game zoo-supplying hunters
John Boorman's The Emerald Forest (1985) about a young white boy kidnapped and raised by a primitive Amazonian tribe (the Invisible People) in the Brazilian jungle
director/actor Clint Eastwood's White Hunter, Black Heart (1990) - a semi-fictionalized account of the filming of The African Queen by director John Huston.
director Werner Herzog's spectacular adventure film Aguirre, the Wrath of God (1972), a madly deluded and traitorous Spanish conquistador (played by Klaus Kinski) led an expedition through the South American jungles in a quest for the mythical lost city of gold - El Dorado
King Arthur and Knights of the Round Table Epics/Adventure Films:
Many adventure epics have been based on the legend of King Arthur, fulfilling the needs of Hollywood for films with heroes (and heroines), a quest, and light vs. darkness. In some senses, the King Arthur films were swashbucklers in disguise:
the 15-chapter serial The Adventures of Sir Galahad (1949) with George Reeves (in a pre-Superman role) in the title role
based on Mark Twain's 1889 short story, Tay Garnett's time-travel fantasy musical film with Bing Crosby, A Connecticut Yankee in King Arthur's Court (1949) - other versions in 1921, 1931, 1970 (animated), and derivatives including The Spaceman and King Arthur (1979) (aka The Unidentified Flying Oddball and A Spaceman in King Arthur's Court), Michael Gottlieb's children's fantasy A Kid in King Arthur's Court (1995), and the adventure comedy Black Knight (2001) with Martin Lawrence
Richard Thorpe's romantic costume adventure epic Knights of the Round Table (1953) and MGM's first widescreen production in England, with Mel Ferrer (as King Arthur), Robert Taylor (as Lancelot), and Ava Gardner (as Guinevere) in the classic historical love triangle; the follow-up film for Robert Taylor in Ivanhoe (1952); based on Sir Thomas Malory's classic 15th century novel Le Morte D'Arthur
Tay Garnett's Arthurian 'western' and swashbuckler The Black Knight (1954), with Alan Ladd as an aspiring young swordmaker who became the vengeance-seeking Black Knight
Henry Hathaway's CinemaScopic Prince Valiant (1954) with Robert Wagner as the title character and Janet Leigh as Princess Aleta, with a story based on the Viking prince comic strip character from Hal Foster; remade in 1997
co-producer, star, and director Cornel Wilde's Lancelot and Guinevere (1963) (aka Sword of Lancelot) with Cornel Wilde as Sir Lancelot, Jean Wallace as Princess Guinevere, and Brian Aherne as King Arthur

Disney's animated The Sword in the Stone (1963), based upon T. H. White's beloved novel, The Once and Future King

Joshua Logan's big-budget musical Camelot (1967) with Richard Harris, Vanessa Redgrave, and Franco Nero replacing the original Broadway stars of the Lerner-Loewe hit: Richard Burton, Julie Andrews, and Robert Goulet; the film won Oscars for Costumes, Scoring, and Art Direction/Set Decoration
Stephen Weeks' historical fantasy adventure Gawain and the Green Knight (1973, UK) featuring the coming-of-age story of a struggling Sir Gawain, a young Knight of the Round Table
Robert Bresson's spare and haunting Lancelot du Lac (1974, Fr.)
writer/director John Huston's old-fashioned, rousing costume adventure film and morality tale told in flashback The Man Who Would Be King (1975), based on Anglo-Indian novelist Rudyard Kipling's (Christoper Plummer) short story tale, told about two roguish British soldiers-adventurers, Peachy Carnehan (Michael Caine) and Daniel Dravot (Sean Connery) at the turn of the century who were mistaken for gods or kings in the remote city of Kafiristan in E. Afghanistan (a province now called Nuristan)
the classic anarchic and irreverent spoof/parody Monty Python and the Holy Grail (1975) with a series of mad sketches that skewered the legend of King Arthur
Eric Rohmer's unique Perceval (1979, Fr.) - adapted by the director from Chrétien de Troyes' unfinished Count of the Grail, about the legendary chivalrous knight and one of the champions of King Arthur's Round Table
John Boorman's visually atmospheric and dark Excalibur (1981) with Nigel Terry as Arthur and Nicol Williamson as Merlin, also based on Le Morte D'Arthur; the original version was R-rated, then re-released as a family-friendly PG-rated cut later
Jerry Zucker's First Knight (1995) with Sean Connery as King Arthur, Richard Gere as Sir Lancelot, and Julia Ormond as Guinevere
Rob Cohen's sword and sorcery tale Dragonheart (1996) with Sean Connery as the voice of Draco (the dragon)
Merlin (1998), a film made from the original four-hour TV miniseries, retelling the classic tale from the perspective of Merlin
the feature-length animation Quest for Camelot (1998) from Warner Bros.
Brian Helgeland's medieval adventure tale A Knight's Tale (2001) - NOT based on King Arthur, but on Geoffrey Chaucer's The Canterbury Tales
Antoine Fuqua's historical costume adventure that 'reinvented' or demystified the tale of King Arthur (2004) (from producer Jerry Bruckheimer), with Clive Owen as Arthur, Ioan Gruffudd as Lancelot, and Keira Knightley as a fierce, beautiful and courageous warrior-ess Guinevere in some intense battle sequences
Films With Historical Explorers: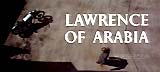 Films about historical explorers have incorporated adventure film characteristics: The Adventures of Marco Polo (1938) about the exploits of the 13th century Venetian explorer with Gary Cooper in the title role, the search for the long lost British explorer in Stanley and Livingstone (1939), Hudson's Bay (1940), and the search for a legendary diamond treasure by Allan Quartermaine (Cedric Hardwicke) and African King Umbopa (Paul Robeson) in E. Africa in King Solomon's Mines (1937) - based on Sir H. Rider Haggard's novel (remade in 1950 and 1985). David Lean's epic biographical adventure film and desert classic Lawrence of Arabia (1962) followed the exceptional exploits of a British 'observer' in the Arabian desert during WWI, who led the Arab tribes to victory over the Turks. Mountains of the Moon (1989) was about Victorian explorer Sir Richard Burton's search for the source of the Nile in Africa.
Adventure Films in Outdoor and/or Foreign Locales:
Adventure films set in foreign or outdoor locales include:
the film version of Jack London's story The Call of the Wild (1935) set in the Alaskan wilderness during the 1897 Klondike gold rush
director Tay Garnett's China Seas (1935), with Clark Gable as a steamer captain with a cargo of gold bound for Singapore (from Hong Kong) and a ship-load of MGM's stars, including sexy Jean Harlow, Wallace Beery, Lewis Stone, and Rosalind Russell
H. Rider Haggard's 1887 adventure novel made into a sound film, She (1935), about explorers in the frozen Arctic who found a living, eternal goddess - She-Who-Must-Be-Obeyed
intrigue in Vichy-occupied Martinique in To Have and Have Not (1944) with Humphrey Bogart and Lauren Bacall
greedy prospecting for gold in the Mexico Sierra mountains in the classic The Treasure of the Sierra Madre (1948)
the shot-on-location African river adventure of The African Queen (1951) featuring a boozing riverboat captain (Humphrey Bogart) and his prissy boatmate (Katharine Hepburn)
director J. Lee Thompson's North West Frontier (1959) (aka Flame Over India) - set in turn-of-the-century India with Kenneth More as a British Army officer who saves a group of fugitives (Herbert Lom, Lauren Bacall) with an exciting train journey across colonial India
the memorable Zulu (1964) - the true story of the defense of an isolated mission station by a small number of British troops (including Michael Caine) against 4,000 Zulu warriors in South Africa in 1879
director/star Cornel Wilde's superior action-adventure The Naked Prey (1966), with Wilde as a safari guide who witnessed the slaughter of his hunting party, and then was stripped naked and set free to be chased/hunted by tribesmen
Other adventure films of this type include Ice Station Zebra (1968) that featured a Cold War race toward a downed Russian satellite between a US/British nuclear submarine under a polar ice cap and Soviet paratroopers, the devastating weekend canoeing adventure of four Atlanta businessmen in Deliverance (1972), the climbing adventure K2: The Ultimate High (1992) as two men scale the world's 2nd largest mountain in the world, an exciting climbing and hostage-rescue action film starring Sylvester Stallone in Cliffhanger (1993), and Meryl Streep leading a family river-rafting trip and criminals through dangerous rapids in The River Wild (1994).
Charlton Heston: Adventure Hero

Charlton Heston was also cast innumerable times as an adventure hero in epic adventure films: first in two Biblical epics as Moses in Cecil B. De Mille's The Ten Commandments (1956), and as Palestinian Jew Ben-Hur in William Wyler's Ben-Hur (1959). Heston was also cast as the legendary 11th century Christian hero Rodrigo Diaz de Bivar in El Cid (1961), and as an astronaut crash-landed on a planet ruled by apes in the science-fiction adventure film Planet of the Apes (1968).
Foreign Language Adventure Films:
The French film by director Henri-Georges Clouzot titled The Wages of Fear (1953, Fr.) (aka Le Salaire de la Peur) was a suspenseful adventure thriller (and road-film) about four desperate, derelict, unemployed, unfortunate, down-and-out Europeans in a remote South American town who accepted a suicidal mission to drive highly volatile nitroglycerine to a destination three hundred miles away to put out raging oil-well fires in a site owned by an American oil company. Writer/director Akira Kurosawa's great masterpiece The Seven Samurai (1954, Jp.) was set in 16th century Japan, where the residents of a small farming village sought protection against repeated attacks by marauding bandits through the hiring of seven professional swordsmen.
Aviation-Related Adventure Films:

Aviation-related adventure films include: director Howard Hawks' Only Angels Have Wings (1939) with Cary Grant as the head pilot of a broken-down Peruvian air mail service, John Wayne as an ace fighter pilot flying against the Japanese before the US entered the war in the low-budget Flying Tigers (1942), Billy Wilder's The Spirit of St. Louis (1957) with James Stewart as the famous solo flyer Charles Lindbergh, Robert Aldrich's survival-adventure drama The Flight of the Phoenix (1965) about a North African desert plane crash with a plane full of stars, and Top Gun (1986) with Tom Cruise as one of the young competitive Navy fighter pilots in the elite Fighter Weapons School. The suspenseful Apollo 13 (1995) chronicled NASA's crisis-filled lunar mission in 1970.