The Third Hundred Greatest Films
(of the 20th Century)
Summaries - Part 4
(Links to Comprehensive Film Reviews)

Selection Criteria
H (continued)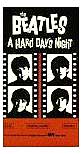 A Hard Day's Night (1964)
Starring: John Lennon, Paul McCartney, George Harrison, Ringo Starr, Wilfrid Brambell
Director: Richard Lester
The Beatles' first charming, wacky, original and impish movie was released not long after the Fab Four's landmark debut appearance on The Ed Sullivan Show. At first thought to be a cross-promotional exploitation of their phenomenal 'Beatlemania', even critics agreed that it was an inventive, funny and ingenious musical comedy that later helped to inspire the music video craze. Innovative American director Richard Lester used the same type of goofy humor and imaginative visuals from his earlier experimental, grainy, hand-held short film, The Running, Jumping and Standing Still Film (1959) starring Peter Sellers and Spike Milligan, along with black-and-white film stock and a semi-documentary style. Screenwriter Alun Owen based his Oscar-nominated script on the group's frenzied popularity, supplemented by musical interludes of concert footage. The frantic film documents thirty-six hours of the group's life as they are on their way to London for a TV performance, marked by the memorable opening intercut to the title song - as the Liverpool group is chased by screaming, hysterical teenage girls while they board a train. The rock-and-roll stars express their charming, laid-back, and saucy personalities in this slice-of-life film that fictionalized their lives -- best exemplified during their interview scenes with their dry, playful one-liner responses (Reporter: "Are you a mod, or a rocker?" Ringo: "Um, no. I'm a mocker"). Wilfrid Brambell also plays Ringo's "very clean," eccentric grandfather who serves as the film's trouble-maker. The Academy's membership unjustly overlooked the now-classic songs in the film's un-nominated soundtrack in favor of those from Mary Poppins ("Chim Chim Cher-ee"), Dear Heart, Hush...Hush, Sweet Charlotte, Robin and the 7 Hoods ("My Kind of Town"), and Where Love Has Gone. However, George Martin, the Beatles' producer often recognized as the "Fifth Beatle," was nominated for Best Adapted Score. The Beatles as a group would later star in Help! (1965), Yellow Submarine (1968) and the documentary that showed their breakup, Let It Be (1970). Other 'British invasion' bands copied this work with their own film projects, such as the Dave Clark Five's Having a Wild Weekend (aka Catch Us If You Can) (1965). The Monkees' mid-60's TV-show was also an offshoot of this film. Academy Award Nominations: 2, including Best Original Screenplay--Alun Owen, Best Music Score--George Martin.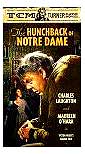 The Hunchback of Notre Dame (1939)
Starring: Charles Laughton, Sir Cedric Hardwicke, Thomas Mitchell, Maureen O'Hara, Edmond O'Brien, Alan Marshal
Director: William Dieterle
One of the many film adaptations of the classic Victor Hugo 'beauty and the beast' novel about a deaf, hunch-backed, outcast bellringer in the Notre Dame Cathedral tower in medieval 15th century Paris, who falls for a beautiful gypsy girl named Esmeralda (O'Hara in her first major role), amidst spiteful jealousy by villainous and sinister Chief Justice Jean Frollo (Hardwicke), who charged her with witchcraft and sentenced her to hang. This 1939 black and white film version from German expressionistic director Dieterle, the first made during the sound era, is rivaled only by the 1923 silent version starring Lon Chaney. Charles Laughton, in arguably his best acting performance of his career, was almost unrecognizable as the disfigured and mis-shapen, but sympathetic title character named Quasimodo. One of the biggest budget films of its era, the sets are imposing, the cast is first rate, and the script is excellent, noted for its thrilling scene of the hunchback's rescue of Esmeralda from being hanged on a scaffold, by swinging to her on a rope and whisking her back to Notre Dame, while crying "Sanctuary, Sanctuary." Also remembered for Esmeralda's offering of water to Quasimodo after a brutal public flogging in the public square, and the bellringer's heartbreaking closing line to a gargoyle atop the church: "Why was I not made of stone like thee?" Also remade as Notre Dame de Paris (1957) with Anthony Quinn in the title role, and as a 1996 animated Disney musical with an Oscar-nominated score by Alan Menken and Stephen Schwartz. Academy Award Nominations: 2, including Best Music Score--Alfred Newman, Best Sound Recording.
I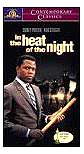 In the Heat of the Night (1967)
Starring: Sidney Poitier, Rod Steiger, Warren Oates, Lee Grant, Scott Wilson
Director: Norman Jewison
An intense who-dunit detective story thriller set in the little town of Sparta, Mississippi during a hot mid-September in 1966, with an innovative score by Quincy Jones and title song sung by Ray Charles. Norman Jewison masterfully directed this murder melodrama from a screenplay by Stirling Silliphant that was based on John Ball's novel. The film's posters proclaimed: "They got a murder on their hands. They don't know what to do with it." The liberal-minded film, realistically-filmed by cinematographer Haskell Wexler (who had just filmed Who's Afraid of Virginia Woolf? (1966) and would later go on to Coming Home (1978)), was a milestone for the racially-divided mid-60s because it forced the odd-couple collaboration of a bigoted but shrewd, redneck Southern sheriff named Bill Gillespie (Steiger) and a lone, intelligently-clever black homicide expert from Philadelphia named Virgil Tibbs (Poitier). The film, with a non-white actor in a lead acting role, was so controversial that it couldn't be filmed in the Deep South, so the sets were recreated in various small towns in two states: Illinois (Sparta, Freeburg, and Belleville) and Tennessee (Dyersburg). Following the success of this film, Sidney Poitier reprised his Virgil Tibbs character in two other films: he investigated the murder of a prostitute in the sequel They Call Me Mister Tibbs! (1970), and battled against a drug smuggling ring in The Organization (1971). Academy Award Nominations: 7, including Best Director--Norman Jewison and Best Sound Effects Editing. Academy Awards: 5, including Best Picture, Best Actor--Rod Steiger, Best Adapted Screenplay--Stirling Silliphant, Best Film Editing, Best Sound.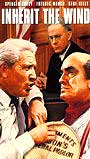 Inherit the Wind (1960)
Starring: Spencer Tracy, Fredric March, Gene Kelly, Dick York, Donna Anderson, Harry Morgan
Director: Stanley Kramer
This absorbing liberal "message" film portrays the famous and dramatic courtroom "Monkey Trial" battle (in the sultry summer of 1925 in Dayton, Tennessee) between two famous lawyers (Clarence Darrow and William Jennings Bryan), who heatedly argue both sides of the case. The film stars two major Oscar-winning giants and veterans of the cinema with remarkable career-high performances - Spencer Tracy (as Darrow- Henry Drummond) and Fredric March (as Bryan - Matthew Harrison Brady) - who had never before acted together in a film. And Gene Kelly, cast against type, plays cynical newspaper columnist E. K. Hornbeck, a character based on the acid-penned writer/reporter H. L. Mencken. Film-maker Stanley Kramer both produced and directed this film that modified the historical event by changing the names of the prototypical characters and making them fictional figures, and placing the action in fictional Hillsboro, Tennessee. Its story centers around the issue of evolution vs. creationism and the prosecution of 24 year-old Tennessee teacher John T. Scopes (in the film, Bert Cates played by Dick York) for violating state law by teaching the theory of evolution. [In fact, Scopes volunteered in the test case to challenge the Tennessee legislature's statutes for the American Civil Liberties Union (ACLU) by teaching theories that denied the Biblical story of the divine creation of man.] The film's title was taken from the Biblical book of Proverbs 11:29: "He that troubleth his own house shall inherit the wind." Kramer's film was also designed as a protest against the repressive thinking of the 50s McCarthy era. Much of the film's story (and dialogue), written into a screenplay by Nathan E. Douglas (Nedrick Young was the blacklisted screenwriter's real name) and Harold Jacob Smith, was based on the successful Broadway play (by Jerome Lawrence and Robert E. Lee) that first starred Paul Muni and Ed Begley. The film was remade three times on television, in 1965, 1988 and 1999. Academy Award Nominations: 4, including Best Actor--Spencer Tracy, Best Adapted Screenplay, Best B/W Cinematography, Best Film Editing.
J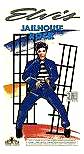 Jailhouse Rock (1957)
Starring: Elvis Presley, Judy Tyler, Mickey Shaughnessy, Vaughn Taylor, Jennifer Holden, Dean Jones, Anne Neyland
Director: Richard Thorpe
A great black and white B-film, and considered the best, most popular, and most famous of Elvis Presley's musicals (his third film out of over 30 films from the late 50s through the 60s) - that slightly parallels the rocker's own life. Presley plays cocky, quick-tempered Vince Everett, who is serving a one-to-ten year jail sentence for accidental manslaughter. While in jail, his cellmate Hunk Houghton (Shaughnessy), a washed-up, former veteran country western singer, mentors him to learn guitar and sing, and persuades him to enter the prison talent show. After his release from incarceration, the budding rock star is introduced to the record business. Struggling to break into the music industry after being ripped off, he decides to form his own record label, and becomes an overnight sensation. After being seduced by the decadent lifestyle of a pop star, he becomes rebellious and unwilling to work with his former cellmate Hunk and Peggy Van Alden (Tyler), his loyal and pretty girlfriend/talent scout/record promoter. [Note: Judy Tyler (formerly Princess Summerfall Winterspring on the Howdy Doody TV show) tragically died in a car crash before the film was released.] This pre-Army film is filled with Presley classics, especially the wonderfully-choreographed set piece for "Jailhouse Rock," as well as the other memorable numbers including "I Want to Be Free," "Treat Me Nice," "You're So Square (Baby, I Don't Care)," and the two tender ballads: "Young and Beautiful" and "Don't Leave Me Now." Presley's most memorable films also include Love Me Tender (1956), King Creole (1958), G.I. Blues (1960), Blue Hawaii (1961), and Viva Las Vegas (1964). No Academy Award Nominations.
K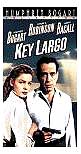 Key Largo (1948)
Starring: Humphrey Bogart, Edward G. Robinson, Lauren Bacall, Lionel Barrymore, Claire Trevor
Director: John Huston
An intelligent, exciting, theatrical, but moody, downbeat crime drama/thriller (and melodramatic film noir) about a bullying, fugitive gangster Johnny Rocco (Robinson), who is on-the-run with fellow mobsters and his alcoholic lush moll and ex-nightclub singer, Gaye Dawn (Trevor). In a Florida Keys hotel in the off-season during a violent, tropical hurricane, the snarling Rocco waits for a counterfeit money deal, prepares to flee back to Cuba, and holds the various residents hostage, including Frank McCloud (Bogart), a disillusioned, returning war-scarred veteran who is visiting the newly-widowed Nora Temple (Bacall) and her wheelchair-bound father-in-law and hotel manager James Temple (Barrymore) - the father of his soldier-friend that died under his WWII command in Italy. Adapted from Maxwell Anderson's stage play by director Huston and Richard Brooks, the plot resembles Bogart's earlier film The Petrified Forest (1936). Bogart and Bacall would never star together again on the big screen, after having previously worked together in the classic films To Have and Have Not (1942) (which Key Largo resembled in its dark tone), The Big Sleep (1946) and Dark Passage (1947). Huston also directed Bogart in, among other films, The Maltese Falcon (1941), The African Queen (1951) and The Treasure of the Sierra Madre (1948). Academy Awards: 1, Best Supporting Actress--Claire Trevor.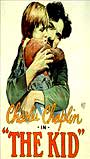 The Kid (1921)
Starring: Charlie Chaplin, Jackie Coogan, Edna Purviance
Director: Charlie Chaplin
Charlie Chaplin's first full-length film (six reels) as a director. A sentimental, charming semi-autobiographical tale with both humor and pathos about Chaplin's famous Little Tramp character adopting an abandoned infant from a woman "whose sin was motherhood." An inter-title stated that it's "a picture with a smile—and perhaps, a tear." After the Tramp unsuccessfully tries to find a home for the child, he assumes responsibility, raises him for five years, and teaches the kid (Coogan) to survive on the streets as a con artist. [Coogan, discovered in vaudeville in Los Angeles and one of the biggest child stars of the era, would later become Uncle Fester on the 60's television show The Addams Family.] Later, social workers from the County Asylum seek to regain custody in a heartwrenching, melodramatic moment, and then the desperate mother (Purviance) offers a $1,000 reward for the return of her abandoned child. Along with hysterical slapstick humor in various bits, the most engaging part is the fantasy dream sequence in which the Tramp sits on a doorway stoop and dreams of a blissful, happier life in Heaven, with the poor transformed into white winged angels. [One of the flirtatious "temptress angels" is 12 year-old Lita Grey, Chaplin's second wife four years later due to pregnancy.] Chaplin would continue making silent films well beyond the advent of "talkies" until his first full-length sound picture The Great Dictator (1940). Fifty years after the film's original release, Chaplin composed an original orchestral musical score for the film, and re-edited the film by deleting about 15 minutes of scenes (mostly involving the character of the kid's mother).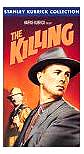 The Killing (1956)
Starring: Sterling Hayden, Coleen Gray, Vince Edwards, Jay C. Flippen, Marie Windsor, Elisha Cook, Jr., Timothy Carey
Director: Stanley Kubrick
A stylish film noir crime drama, and the definitive heist-caper movie - Kubrick's third film and first successful one, although highly under-rated when released. The tale is about a desperate gang of anti-hero misfits and lowlifes (in an ensemble cast) led by a grim, determined, and recently-released-from-jail con Johnny Clay (Hayden). The group devises and executes a complex, carefully-timed racetrack heist of $2 million - that goes terribly wrong, similar to Huston's The Asphalt Jungle (1950) (also with Hayden). The plan is to cause simultaneous, diversionary confusion by shooting one of the racehorses in mid-race and instigating a bar fight, thereby allowing Johnny to rob the main track offices and seize the day's takings. The gang includes racetrack teller George Peatty (Cook), a pathetic wimp and loser who is easily tricked by his devious, scheming femme fatale wife Sherry (Windsor) into revealing the details of the heist to pass to her adulterous lover Val Cannon (Edwards, the future doctor Ben Casey on a TV series), who plans to take the loot at the rendezvous point once the robbery has been accomplished. The entire movie is presented non-chronologically in a winding fashion (with flashforwards and flashbacks), and played out in a series of tense, black-comedy scenes with swift transitions. The doom-laden, voice-over dialogue was derived from Lionel White's novel Clean Break. The film has influenced many heist films, including the original Ocean's Eleven (1960) (also remade in 2001). With excellent cinematography by Lucien Ballard, but ignored completely by the Academy, although this work would influence filmmakers for decades after - most notably Guy Ritchie and crime drama auteur Quentin Tarantino and his film Reservoir Dogs. No Academy Award Nominations.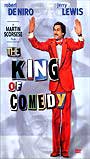 The King of Comedy (1982)
Starring: Robert De Niro, Jerry Lewis, Diahnne Abbott, Sandra Bernhard, Shelley Hack
Director: Martin Scorsese
Scorsese's original, under-appreciated dark comedy - a stark contrast to his own Taxi Driver (1976), about the bizarre relationship between stardom, the cult of celebrity, and violence-prone wannabe obsessed fans, similar to Elia Kazan's A Face in the Crowd (1957). With Robert De Niro (in his fourth film with Scorsese) as a wimpy, aspiring stand-up comedian named Rupert Pupkin, a man in his mid-30's who still lives with his mother (only heard off-screen). The untalented and self-deluded Rupert worships fame and is determined to become a celebrity. He is totally obsessed with late-night talk show host Jerry Langford (Lewis, playing the role absolutely straight in his best dramatic role ever), a Johnny Carson-esque character (the part was originally written for Johnny Carson), and stalks his 'love' object at his show. He brazenly appears unannounced at Langford's country estate with an embarrassed date-friend Rita (Abbott, De Niro's wife at the time). Later, with the help of an equally deranged, amorous fan and talk-show groupie Masha (Bernhard, who won Best Supporting Actress with the National Society of Film Critics), Rupert kidnaps Langford and demands as ransom that he get to do the opening monologue one night on Langford's show, and be named the new "King of Comedy." Scorsese and screenwriter Paul Zimmerman manage to pull off a story that is not only chilling and spooky, but geniunely funny, yet the film was so far ahead of its time that it flopped at the box-office upon release. The film garnered numerous acclaims and awards in foreign countries, such as five BAFTA nominations for De Niro, Lewis, Scorsese, Thelma Schoonmaker (for Best Editing) and Zimmerman, who won Best Original Screenplay. No Academy Award Nominations.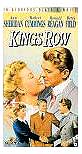 Kings Row (1942)
Starring: Ann Sheridan, Robert Cummings, Ronald Reagan, Betty Field, Claude Rains, Nancy Coleman, Charles Coburn
Director: Sam Wood
A thought-provoking, emotional, melodramatic, 'Peyton Place'-like film with a turn-of-the-century, small-town setting that revealed evil, sadism, cruelty, and depravity. Directed by Sam Wood and with James Wong Howe's cinematography and Erich Wolfgang Korngold's magnificently rich score, the tragic Warner Bros. film presents a compelling, penetrating and difficult story with eloquence and power. Wood had previously directed two Marx Brothers films, Goodbye, Mr. Chips (1939), Our Town (1940), Kitty Foyle (1940), Raffles (1940), and The Devil and Miss Jones (1941). Its screenplay by Casey Robinson was based upon Henry Bellamann's widely-read, scandalous 1940 novel of small-town life around 1900. The film's tagline commented on the nature of the town: "The town they talk of in whispers." The film's main characters were originally five childhood friends from the town, including two young men: future idealistic medical student Parris Mitchell (Robert Cummings) and wastrel playboy Drake McHugh (Ronald Reagan, in his career's best and most memorable role). Other characters included the town's psychiatrist Dr. Alexander Tower (Claude Rains) and his unbalanced, neurotic daughter Cassandra Tower (Betty Field), Drake's working class, pretty tomboyish girlfriend Randy Monoghan (Ann Sheridan), and the troubled and sheltered Louise Gordon (Nancy Coleman), daughter of vengeful, sadistic and morally-righteous surgeon Dr. Henry Gordon (Charles Coburn). When they reached adulthood, a series of tragic incidents revealed sadism, insanity, moral decay, deceitfulness, and pettiness deceptively hidden. At one point, Drake's relationship with Louise was curtailed due to her uptight parents' feelings about Drake. And then home-schooled, restricted Cassie was poisoned by her father (who wished to protect Parris from his insane daughter), who then suicidally shot himself as an act of regret (or cover-up). Drake, who married girlfriend Randy, was unexpectedly the victim of a brutal Dr. Gordon - both of his legs were amputated following a railroad yard accident, prompting him in an unforgettable scene to ask in the famous line: "Where's the rest of me?" [Note: Future 40th US President Ronald Reagan titled his 1965 autobiography with this line.] The film ended with Parris becoming the town's doctor after the death of Dr. Gordon, his truthful support of Drake in a triumphant conclusion, and his romancing of 19 year-old Elise Sandor (Kaaren Verne) who lived with her father in his former residence. The Hays Code of 1934 required that much of the questionable, unfilmable content of the novel be modified - eliminating or seriously muting subjects such as illicit premarital sex, homosexuality, a sadistic and vengeful surgeon, and father-daughter incest leading to a murder-suicide. The wartime film's nominations all lost to William Wyler's Mrs. Miniver (1942). Academy Award Nominations: 3, including: Best Picture, Best Director--Sam Wood, Best B/W Cinematography.