100 Greatest Films
(of the 20th Century)

Summaries - Part 5

(Links to Comprehensive Film Reviews)

Selection Criteria
M (continued)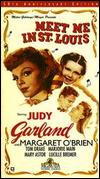 Meet Me In St. Louis (1944)
Starring: Judy Garland, Margaret O'Brien, Leon Ames, Mary Astor, Lucille Bremer
Director: Vincente Minnelli

Some of Judy Garland's greatest songs are integrated into this upbeat, captivating 1944 musical from director Vincente Minnelli.
Vincente Minnelli's classic slice of Americana - a fresh and upbeat, captivating romantic musical about a turn-of-the-century St. Louis family - divided into four distinct acts. The happy Smith family is threatened with moving when the father (Ames) is offered a better job in New York City - just as the 1903 World's Fair is coming to town and making St. Louis the place to be. The two eldest girls, 17 year old Esther and Rose (Garland and Bremer) are in love and dismayed that they may have to leave home and their boyfriends. The mischievous younger daughter 'Tootie' (O'Brien) is devastated and becomes hysterical. Some of Garland's greatest songs are integrated into the film, including "The Trolley Song," "The Boy Next Door," "Have Yourself a Merry Little Christmas" and others. Academy Award Nominations: 4, including Best Screenplay, Best Musical Score, Best Song ("The Trolley Song"), Best Color Cinematography.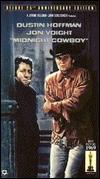 Midnight Cowboy (1969)
Starring: Dustin Hoffman, Jon Voight
Director: John Schlesinger

John Schlesinger's gritty, provocative portrait of two unlikely friends provided career-defining roles for Dustin Hoffman and Jon Voight.
An exceptional, provocative, gritty portrait of a naive, small-town Texan Joe Buck (Voight) who becomes an unsuccessful male prostitute in Manhattan and his befriended relationship with a slimy, tubercular, limping, homeless, petty thief and con artist Ratso Rizzo (Hoffman) who dreams of making it rich in sunny Florida. The two establish interdependent bonds of love and trust in the big city, both hoping for a better life elsewhere. Once-controversial because it was originally rated X, this Oscar-winning Best Picture film was made on location in New York to portray seediness, corruption, and big-city anonymity, and based on James Leo Herlihy's novel. Academy Award Nominations: 7, including Best Actor--both Dustin Hoffman and Jon Voight, Best Supporting Actress--Sylvia Miles, Best Film Editing. Academy Awards: 3, Best Picture, Best Director, Best Adapted Screenplay (Waldo Salt).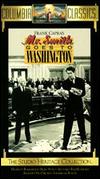 Mr. Smith Goes to Washington (1939)
Starring: James Stewart, Jean Arthur, Claude Rains
Director: Frank Capra

This inspiring Frank Capra parable tells the story of a starry-eyed senator (James Stewart) who takes a stand against the political machine.
Based on Lewis R. Foster's novel The Gentleman From Montana, a quintessential Frank Capra dramatic, political parable about a naive idealist junior senator who confronts and exposes graft and pork-barrel corruption in the US Senate. Patriotic, innocent, principled, and starry-eyed boy scout leader Jefferson Smith (Stewart) is recruited, appointed, and exploited, by crooked fat-cat political strategists, as he fills the seat of an expired Senator as their rubber-stamping 'yes' man. On Capitol Hill, Smith joins with savvy secretary Saunders (Arthur) to take a stand against the corrupt, eloquent senator Joseph Paine (Rains), refusing during a filibuster to submit to underhanded tactics while espousing patriotic American values. Academy Award Nominations: 11, including Best Picture, Best Director, Best Actor--James Stewart, Best Supporting Actor--Harry Carey, Best Supporting Actor--Claude Rains, Best Screenplay. Academy Awards: 1, Best Original Story (Lewis R. Foster).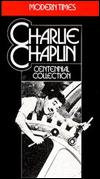 Modern Times (1936)
Starring: Charlie Chaplin, Paulette Goddard
Director: Charlie Chaplin

Charlie Chaplin bids farewell to silent comedy with this laugh-a-minute 1936 satire in which he plays a victimized factory worker.
A 'mostly silent,' funny and poignant comedy/satire in which Charlie Chaplin bids farewell to silent comedy. The opening title: "Modern Times - A story of industry, of individual enterprise - humanity crusading in the pursuit of happiness." In the machine age, Chaplin is a victimized factory worker with a 'Big-Brother' tyrannical boss who spies on employees with a giant TV monitor and demands greater speed and efficiency. He slaves on a dehumanizing automated assembly line where he quickly has a nervous breakdown, goes insane and is sent to a mental institution. The feeding-machine sequence is priceless. In the Depression era of poverty and unrest, he meets and falls in love with an orphaned street waif and fellow vagabond The Gamine (Goddard), and the two dream of a contented, suburban existence. In one of the 'sound' sequences, the Tramp impersonates a singing waiter. With a touching ending - a final farewell to the Little Tramp character.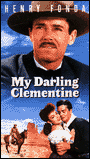 My Darling Clementine (1946)
Starring: Henry Fonda, Linda Darnell, Victor Mature, Walter Brennan, Cathy Downs
Director: John Ford

One of John Ford's most riveting Westerns, this semi-historical work stars Henry Fonda as Wyatt Earp and Walter Brennan as his foe.
One of John Ford's greatest westerns, semi-historically based on the famous O.K. Corral gunfight. Henry Fonda stars as Wyatt Earp, a one-time outlaw gunslinger who becomes the dedicated, law-abiding sheriff of Tombstone during the 1880s, determined to clean up the rowdy frontier town where the killers of his brothers, led by Old Man Clanton (Brennan) have fled. A visit to the barber symbolizes Earp's transition from the western frontier to civilization. He develops a relationship with the legendary consumptive Doc Holliday (Mature), defends a drunken Shakespearean actor, and cultivates a romance with square dance partner Clementine (Downs), the town's school teacher. No Academy Award nominations.
N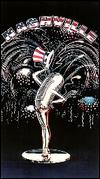 Nashville (1975)
Starring: Henry Gibson, Karen Black, Ronee Blakley, Keith Carradine, Shelley Duvall
Director: Robert Altman

Robert Altman's country-music flick finds a colorful cast, including Shelley Duvall and Keith Carradine, converging in the title city.
Altman's great country-music, Bicentennial epic length drama, set in the capital city of Nashville - a microcosm of America, summed up in one of the film's lyrics: "We must be doing something right to last 200 years." An intricate, free-form, intertwining tale, tangentially linking together twenty-four protagonists who have arrived on the scene to be part of the Nashville showbiz crowd, and appear at a pop concert and a political rally for the "Replacement Party." Colorful characters, both performers and audience members in the mosaic-style film, converge in a massive traffic jam and are present during a violent assassination scene by the film's conclusion: Presidential hopeful Hal Philip Walker, frail, crooning country western sweetheart Barbara Jean (Blakley), singing rival Connie White (Black), folk-singing lecherous lover Tom Frank (Carradine), BBC tele-journalist Opal (Chaplin), a groupie from LA (Duvall), and master of ceremonies Haven Hamilton (Gibson). A satirical film that comments upon religion, politics, sex, violence, and the materialistic culture. Academy Award Nominations: 5, including Best Picture, Best Director, Best Supporting Actress--Ronee Blakley, Best Supporting Actress--Lily Tomlin. Academy Awards, 1, Original Song "I'm Easy" by Keith Carradine.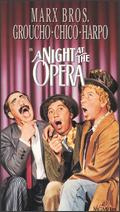 A Night At The Opera (1935)
Starring: Groucho Marx, Harpo Marx, Chico Marx, Margaret Dumont
Director: Sam Wood

The first big-budget Marx Brothers movie, this 1935 gem, about a group of wisecracking stowaways, is widely considered their best.
The first MGM-produced, big-budget Marx Bros. film, the 6th of their thirteen films and considered by most critics to be their best film - and the first without Zeppo. One of their typical madcap, humorous films, in which the three wise-cracking brothers (Groucho is Otis B. Driftwood) stow away on a New York bound ship accompanying an opera crowd. Driftwood has been hired to introduce Mrs. Claypool (Dumont) to society. Famous routines include the Groucho/Chico contract negotiation scene ("There ain't no Sanity Claus!"), the ocean-liner stateroom scene, the bed-switching sequence, and the insane concert hall scene at the film's conclusion.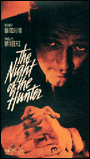 The Night of the Hunter (1955)
Starring: Robert Mitchum, Shelley Winters, Lillian Gish
Director: Charles Laughton

Robert Mitchum's performance drives this noirish thriller from director Charles Laughton about a psychopath prowling the Ohio River Valley.
The only film directed by actor and stage director Charles Laughton. A stark, film noirish, black-and-white thriller, with a haunting, chilling lead performance by Robert Mitchum as crazed psychopathic Preacher Harry Powell prowling the Ohio River Valley. He personifies one polar end of the struggle between good and evil The killer of rich widows, with tattoos of LOVE and HATE on the fingers of both hands, weds a dead condemned killer's lonely widow (Winters), and then relentlessly hunts his own innocent step-children across the Depression Era Bible Belt to get at their father's stolen fortune of $10,000. The final segment pits the Preacher against Lillian Gish as a symbol of protecting Goodness, rocking at night on a porch with a shotgun across her lap, while he sings his perverse hymn in counterpoint: "Leaning on the Everlasting Arms." Unbelievably not nominated for any Academy Awards.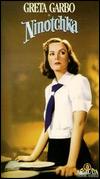 Ninotchka (1939)
Starring: Greta Garbo, Melvyn Douglas
Director: Ernst Lubitsch

This sparkling, delightfully witty Ernst Lubitsch romantic comedy was advertised, famously, as the movie in which "Garbo laughs!"
The sparkling picture that was advertised as the film in which "Garbo Laughs!", recalling the "Garbo Talks!" campaign of Anna Christie (1930). A delightful, witty Lubitsch romantic comedy, with the director's characteristic touches, about a stern and grim female Russian agent Nina Yakushova (Garbo), a straight-laced Communist Party member, sent to Paris for two purposes: to conclude the sale of the Grand Duchess Swana's stolen jewels and check up on her three comrades who have easily been seduced and converted to capitalism. While in Paris as she coldly resists Western materialism, she succumbs to the suave, French charms of Swana's lawyer and playboy lover (Douglas) and falls in love. Her icy heart melts and she laughs joyously, but Ninotchka is blackmailed into leaving Paris by a jealous Swana. By the film's end, the two lovers rendezvous in Turkey to be together. Academy Award Nominations: 4, including Best Picture, Best Actress--Greta Garbo, Best Original Story, Best Screenplay.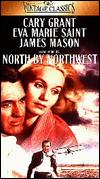 North By Northwest (1959)
Starring: Cary Grant, Eva Marie Saint, James Mason
Director: Alfred Hitchcock

One of Hitchcock's finest works of suspense, this mistaken-identity movie boasts crack performances by Cary Grant and James Mason.
Hitchcock's great suspense thriller, another mistaken-identity case involving a Madison Avenue ad executive Roger Thornhill (Grant). He is targeted as a US government agent (who doesn't actually exist) by international spies, abducted, framed for murder, and chased cross-country. On the run throughout the entire film, he is pursued by the foreign operatives, the head of the spy ring Philip Vandamm (Mason), the CIA, the police, and a mysterious blonde Eve Kendall (Saint). A literal plot-twisting cliff-hanger, with superb sequences including the famous cropduster scene in an open field, and the chase across the face of Mount Rushmore. Academy Award Nominations: 3, including Best Story and Screenplay, Best Film Editing.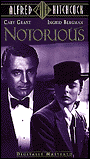 Notorious (1946)
Starring: Cary Grant, Ingrid Bergman, Claude Rains, Leopoldine Konstantin
Director: Alfred Hitchcock

Alfred Hitchcock's ninth Hollywood movie, starring Ingrid Bergman and Cary Grant, features many iconic moments, including that famous marathon kiss.
Hitchcock's ninth Hollywood film, the highly acclaimed, post WWII noirish spy thriller/romance set in Brazilian South America. An alluring, alcoholic playgirl (Bergman), the daughter of a convicted Nazi agent, is reluctantly exploited and drafted by the CIA to become a US government agent and secretly infiltrate into a shady group of Axis Germans. Watchful American agent (Grant) turns chilly toward her, uncertain of her love and loose-living past during a cruel love affair. To spite him when he doesn't protest, she marries her Nazi espionage target (Rains), a former friend of her father's, to acquire access to information, including the MacGuffin (uranium in wine bottles) in the wine cellar. Trapped in her enemy's home, where her husband is oppressed by his cold, domineering mother (Konstantin), Bergman is slowly poisoned with arsenic and in mortal danger until rescued by guilt-ridden Grant. The film features the most famous marathon screen kiss in film history, the zoom shot toward the wine cellar key, the wine cellar sequence, and the staircase-descending finale. Academy Award Nominations: Best Original Screenplay, Best Supporting Actor--Claude Rains.
O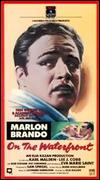 On The Waterfront (1954)
Starring: Marlon Brando, Eva Marie Saint, Lee J. Cobb, Karl Malden, Rod Steiger
Director: Elia Kazan

Elia Kazan's gritty, evocative drama has Marlon Brando as the former boxing champ who utters the famous line, "I coulda been a contender."
A compelling, evocative, gritty drama about union corruption and violence on the New York waterfront and the struggle of an ex-prize fighter against it. Inarticulate ex-boxer champ Terry Malloy (Brando) witnesses the murder of a fellow dock worker, a victim of gangster union boss Cobb's oppressive hold over the longshoremen - punished for 'singing' to an investigation commission. When Terry begins to fall in love with shy and frail Edie (Saint), the dead man's sister, his allegiances are challenged. Contains the famous Brando "I coulda been a contender" speech in the back seat of a taxi with his crooked, scheming lawyer brother Charlie (Steiger). After his brother's murder, he defiantly stands up against the hoodlums on the waterfront. Academy Award Nominations: 12, including Best Supporting Actor (Cobb, Steiger, and Malden). Academy Awards: 8, including Best Picture, Best Director, Best Actor--Marlon Brando, Supporting Actress--Eva Marie Saint, Best Story and Screenplay.