Another 100 Greatest Films
(of the 20th Century)
Summaries - Part 6
(Links to Comprehensive Film Reviews)

Selection Criteria
N (continued)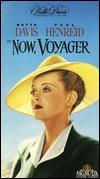 Now, Voyager (1942)
Starring: Bette Davis, Claude Rains, Paul Henreid, Gladys Cooper, Bonita Granville, Janis Wilson
Director: Irving Rapper
From the novel by Olive Higgins Prouty and enhanced by Max Steiner's score. A classic soap-operaish, melodramatic tearjerker from Hollywood's Golden Era. Repressed, middle-aged, frumpy, 'ugly duckling' spinster Charlotte Vale (Davis), from a wealthy Boston family, is controlled by her domineering, unloving mother (Cooper). During counseling at a sanitarium with a kindly, esteemed psychotherapist Dr. Jaquith (Rains), the frightened, frustrated, introverted woman is restored and transformed into a chic, more attractive, self-confident person. During a suggested South American cruise, she meets a handsome, suave unhappily-married architect Jerry Durrance (Henreid) and finds love through a bittersweet shipboard affair and a befriending of his shy and troubled, withdrawn daughter Tina (Wilson). Concludes with the famous line: "Oh, Jerry, don't let's ask for the moon. We have the stars" as the two share a cigarette smoke. Academy Award Nominations: 3, including Best Actress--Bette Davis, Best Supporting Actress--Gladys Cooper. Academy Awards: 1, Best Dramatic Score.
O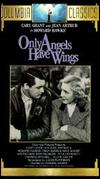 Only Angels Have Wings (1939)
Starring: Cary Grant, Jean Arthur, Richard Barthelmess, Rita Hayworth, Thomas Mitchell
Director: Howard Hawks
A classic Hawksian, entertaining adventure/action film - with romance - set in Barranca, South America. About a group of mail pilots who fly treacherous routes from Ecuador to Peru over mountain passes in the fogged-in Andes Mountains. Stoic, cool, all-business Geoff Carter (Grant) leads a group of dare-devil aviators that hazardously transport air freight, with their headquarters in a saloon. Stranded, smart-talking, blonde showgirl Bonnie Lee (Arthur) falls for Carter, but he initially ignores her advances. Disgraced pilot Bat 'MacPherson' Kilgallen (Barthelmess) is married to Carter's glamorous ex-lover Judy MacPherson (Hayworth). He remains guilt-ridden and under a cloud of cowardice after causing the death, years earlier, of the brother of another tough, elderly pilot Kid Dabb (Mitchell). Needing a replacement pilot, Carter is forced to hire the discredited Bat who wants to redeem himself. Carter's close friend Kid Dabb volunteers to fly a dangerous mission and is killed. Academy Award Nominations: 2, including B/W Cinematography, Best Special Effects.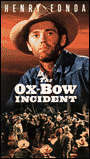 The Ox-Bow Incident (1943)
Starring: Henry Fonda, Dana Andrews, Harry Morgan, Anthony Quinn, Francis Ford, Frank Conroy
Director: William A. Wellman
From the novel by Walter Van Tilburg Clark - a grim study of mob rule based on a true story. In 1885 Nevada, two drifter-cowboys Gil Carter (Fonda) and Art Croft (Morgan) ride into the town of Bridger's Wells. A report that a local rancher has been shot by rustlers gathers a frenzied, angry lynch mob to dispense vigilante frontier justice. The posse is led by sadistic ex-Confederate officer Major Tetley (Conroy). Three tired homesteaders Donald Martin, Juan Martinez, and a senile old man (Andrews, Quinn, and Ford) are confronted as the rustlers with circumstantial evidence and lynched by the hysterical mob - without a trial - despite the objections of Carter and Croft. In a final poignant scene, after the suspected victims have been declared blameless, Carter reads Martin's farewell letter to his family. Academy Award Nominations: 1, Best Picture.
P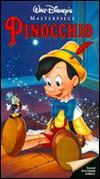 Pinocchio (1940)
Starring: Christian Rub (voice of Geppetto), Cliff Edwards (voice of Jiminy Cricket), Walter Catlett (voice of J. Worthington Foulfellow), Dickie Jones (voice of Pinocchio), Evelyn Venable (voice of the Blue Fairy)
Director: Ben Sharpsteen, Hamilton Luske
The second full-length animated feature classic from Walt Disney Studios - about a wooden puppet who yearns to be a real boy. Based on a story written by Carlo Collodi in the late 1800's. Beautifully drawn with technically-superior animation and memorable characterizations - Geppetto the kindly woodcarver, Figaro the cat, Cleo the goldfish, Stromboli the puppeteer, Monstro the whale, the Blue Fairy, Lampwick - and obviously Jiminy Cricket and Pinocchio. The carver's creation - a puppet, is turned into a live puppet, with the stipulation that he must be brave, unselfish, and learn right from wrong in order to earn real life as a boy. The puppet is accompanied by his conscience, Jiminy Cricket for his adventures. Pinocchio is tempted by a conniving fox J. Worthington Foulfellow, exploited by a puppet master Stromboli, and sent to Pleasure Island (where naughty boys are turned into donkeys) for truly terrifying experiences and a daring rescue from the belly of a monstrous whale. Includes Jiminy Cricket singing the future Disney theme song "When You Wish Upon a Star." Academy Award Nominations: 2. Academy Awards: 2, including Best Original Score, Best Song ("When You Wish Upon a Star").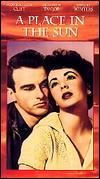 A Place in the Sun (1951)
Starring: Montgomery Clift, Elizabeth Taylor, Shelley Winters
Director: George Stevens
An adaptation of Theodore Dreiser's novel An American Tragedy - a star-crossed melodramatic romance. Low-born, ambitious George Eastman (Clift) hitches a ride to his distant uncle's place, where he is given an assembly-line bathing-suit factory job. The poor boy is entranced and infatuated by the snobbish, beautiful, well-bred rich girl Angela Vickers (Taylor) and they fall in starry-eyed love, but he also dates and impregnates poor, lower-class co-worker Alice Tripp (Winters). On Labor Day weekend at the Vickers' lakeside home, during a rowboat ride with Alice on a lake, George contemplates and wills (if not actually commits) the murder of his fiancee when she accidentally falls in and drowns - he falls from his 'place in the sun' when convicted and executed. Academy Award Nominations: 9, including Best Picture, Best Actor--Montgomery Clift, Best Actress--Shelley Winters. Academy Awards: 6, including Best Director, Best Screenplay, Best B/W Cinematography, Best Dramatic Score, Best Film Editing, Best B/W Costume Design.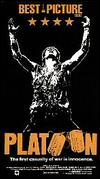 Platoon (1986)
Starring: Charlie Sheen, Willem Dafoe, Tom Berenger
Director: Oliver Stone
A harrowing, visceral, realistic, visually-shattering Vietnam-war film, based on the writer/director's own first-hand knowledge as a Vietnam combat soldier. Young, naive, 19 year-old enlisted infantry soldier Chris (Sheen) serves in Vietnam in a fragmented, schizoid, rifle platoon/troop under two radically-different, veteran officers: pot-smoking, compassionate Sgt. Elias (Dafoe) and boozing, fierce Sgt. Barnes (Berenger). In the violence of combat, the two 'good' and 'bad' sergeants clash, forcing Chris to examine his own loyalty and perspective toward violence. The first film in Vietnam veteran Oliver Stone's Vietnam trilogy, followed by Born of the Fourth of July (1989) and Heaven and Earth (1993). Academy Award Nominations: 8, including Best Supporting Actor--Tom Berenger, Best Supporting Actor--Willem Dafoe, Best Original Screenplay, Best Cinematography. Academy Awards: 4, including Best Picture, Best Director, Best Sound, Best Film Editing.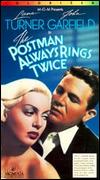 The Postman Always Rings Twice (1946)
Starring: Lana Turner, John Garfield, Cecil Kellaway
Director: Tay Garnett
An adaptation of James M. Cain's torrid crime melodrama - one of the best film noirs. Handsome drifter Frank Chambers (Garfield) is hired at the California roadside Twin Oaks diner/restaurant as a handyman by kindly, middle-aged proprietor Nick Smith (Kellaway) after one look at his sizzling, lustfully hot (and unhappy), platinum-blonde waitress wife Cora (Turner). The slow-burning fuse of sexual passion between Frank and Cora leads to their plot to 'accidentally' kill her husband. After the murderous couple's plot is executed following a failed first attempt, they betray each other and are undone by their own uncontrollable, calculating natures, even as Cora admits before her death in an automobile crash: "When we get home, Frank, then there'll be kisses, kisses with dreams in them. Kisses that come from life, not death." No Academy Award nominations.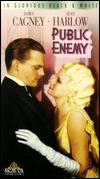 The Public Enemy (1931)
Starring: James Cagney, Jean Harlow, Mae Clarke, Edward Woods, Leslie Fenton, Donald Cook
Director: William A. Wellman
A definitive, brutal gangster film from the early 1930s with James Cagney's effective portrayal of the rise and fall of a prohibition-era criminal. Two young punks who grew up on the South Side of Chicago - Tom Powers (Cagney) and Matt Doyle (Woods) - move from petty crimes to armed robbery and bootlegging. They lead violent and lethal lives, slap their blonde girlfriends around, and retaliate against rival hoodlums. (The film is most notable for its scene in which Tom pushes his breakfast grapefruit into the face of his moll girlfriend Kitty (Clarke).) They become associates of mobster Nails Nathan (Fenton), self-destructively engage in gang warfares, and Tom takes a new girlfriend Gwen Allen (Harlow). The final image of the delivery of Tom's 'mummified' bullet-ridden body at his estranged family's door is bone-chilling. Academy Award Nominations: 1, Best Original Story.
Q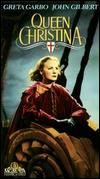 Queen Christina (1933)
Starring: Greta Garbo, John Gilbert
Director: Rouben Mamoulian
A screen biography of the legendary 17th century Queen of Sweden Christina (Garbo), from the directorial master Mamoulian. After rejecting an arranged marriage for political advantage, the Queen fatefully meets newly-appointed Spanish ambassador Don Antonio De la Prada (Gilbert) during a horseback ride. To be incognito, she disguises herself as a man and visits with him in a snowbound country inn. During a night in his shared room in a gorgeously photographed sequence, she reveals her disguise and the two become passionate, clandestine lovers. Later, she officially receives him in her court, and in a shocking move, she relinquishes and abdicates herself from the throne for her love. Concludes with the famous closeup of Garbo's face at the bow of the boat as she faces her destiny. No Academy Award nominations.
R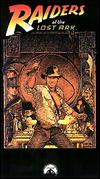 Raiders of the Lost Ark (1981)
Starring: Harrison Ford, Karen Allen
Director: Steven Spielberg
Spielberg's thrilling, entertaining homage to 1930's cliff-hanging adventure serials/films at Saturday matinees. One of the greatest action films ever made - led to a trilogy. Mid-1930s, pre-WWII comic-bookish, globe-trotting, bull-whip toting adventurer/archaeologist Dr. Indiana Jones (Ford) searches for rare antiquities. The film's opening sequence is a white-knuckled experience in a South American rainforest and cave with poisonous darts and a threatening boulder. In a race with the Nazis, dashing Dr. Jones is enlisted to locate the Biblical Ark of the Covenant before the evil agents of Hitler use its powers to win the war. From Nepal to Cairo, the self-effacing hero is aided by tough, hard-drinking, spunky and feisty ex-girlfriend Marion Ravenwood (Allen), as he escapes one life-threatening situation, fight, scrape, and chase after another - especially venomous snakes and the mysterious wrath of God in its finale. Academy Award Nominations: 8, including Best Picture, Best Director, Best Cinematography, Best Original Score. Academy Awards: 4, including Best Art Direction/Set Decoration, Best Sound, Best Film Editing, Best Visual Effects. Special Achievement Award for Sound Effects Editing.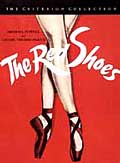 The Red Shoes (1948)
Starring: Anton Walbrook, Moira Shearer, Marius Goring, Leonide Massine, Albert Basserman, Robert Helpmann
Directors: Michael Powell, Emeric Pressburger
An exquisite musical tragedy, taken from Hans Christian Andersen's fairy tale of the same name. An ambitious young English ballerina (Shearer) is made a star by mentor impresario (Walbrook) of the Lermontov Ballet Company. But she is soon torn between the struggling composer (Goring) who can offer nothing but his love and the obsessed impresario who can further her dancing career. Includes a wonderful 15-minute balletic performance. From the masterful directing/producing team of Powell and Pressburger, and filmed in breathtaking, gorgeous Technicolor. Academy Award nominations: 5, including Best Picture, Best Film Editing, Best Story (Pressburger). Academy Awards: 2, Best Art Direction, Best Score.